Note:  This article was first published on the Gonnella website here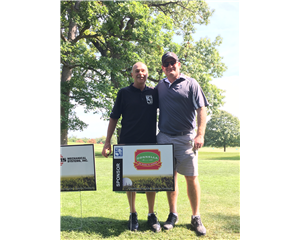 Every year, Gonnella and Food For Friends unite for a common goal—to give back to those in need in the Chicagoland area. Together with other sponsors, Gonnella and Food for Friends supported the 14thAnnual Golf Outing Fundraiser that was held on September 12, 2017 at Bartlett Hills Golf Course. This event is the major fundraiser throughout the calendar year in support of the Food for Friends mission.
Over 130 golfers and non-golfers alike joined the event and gave life to this year's theme—Pay it Forward: Your Kindness Inspires Change!  The event kicked off with a shotgun start and ended with dinner filled with games, entertainment and raffle prizes.  It was a day-long event that raised over $40,000 meant to help better lives, one life at a time.
Food for Friends is an important component of Gonnella Baking Company's community involvement efforts.  Supporting families experiencing food insecurity in our community is core to our mission of giving back and helping those in need.
Picture here are Food for Friends President Dan Herzog of Gonnella along with his colleague Nick Braithwaite, a member of the Gonnella Baking Company family.